Technology and efficiency go hand in hand when it comes to the fruitful growth and development of any business. Therefore, it is crucial that you invest in both of these if you want your company to reach newer heights of success. And one of the smartest forms of technological facilities or improvements that you need for your business is communication technology. If you want a new and advanced phone system or want to upgrade your existing phone system for your Jupiter business, then you can resort to us at Accelerated Technologies. We can resolve all kinds of technology-oriented challenges before you. We are an experienced company which has been in this business since 1999 and known for high-quality and affordable solutions like the Avaya and the VOIP phone. We can personalize and design the perfect phone solution which can support your company's future dreams. We also offer services for moving, changing, upgrading, etc. So, if you belong to areas like Delray Beach, Jupiter, Palm Beach Gardens, Port St Lucie, Stuart FL, and Wellington, you can rely on us.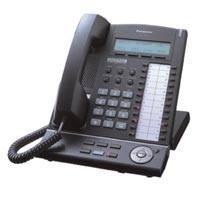 Here, we have put together a few reasons why we can be the right choice for your communications technology. Take a look.
We offer you high-quality, reliable, and advanced phone services that can be accessed on a premium level broadband connection. You can utilize this quality communications technology from anywhere in your office, on the road, or at home through your smartphone, thereby maintaining and uplifting the face of your brand.
Business capital is crucial and you should not waste it on unnecessary things. So, you must make sure that you save as much as you can. We can provide you with a hosted PBX that puts the brain system of your phone closet into well-maintained data systems, enabling your business to transform communications and productivity without the need for purchasing complicated, expensive phone system software and hardware, so you can also save your money.
If you are interested, then quickly call us at (561) 427-0600 now.