Door Access Control and Access Control Systems in Boynton Beach, Delray Beach, Jupiter FL, Martin County, Palm Beach, Palm Beach Gardens, Port St Lucie, Stuart, Wellington, West Palm Beach & Surrounding Areas

Access Control For Your Building and Employees
A door access system is invaluable to your company for many reasons. It allows you to monitor who is in the building and what time they walked in or out and effectively keeps anyone who does not belong in the building outside. These systems come in a variety of models and offer various options, such as door intercom systems, barcode readers and more. They can be operated by using a keypad or using proximity access cards. By visiting your office building, one of our professional technicians will be able to make suggestions on your installation and will be better equipped to offer a free cost and time estimate on your project. We can also take care of the installation and maintenance of your system.
Door Access Control Systems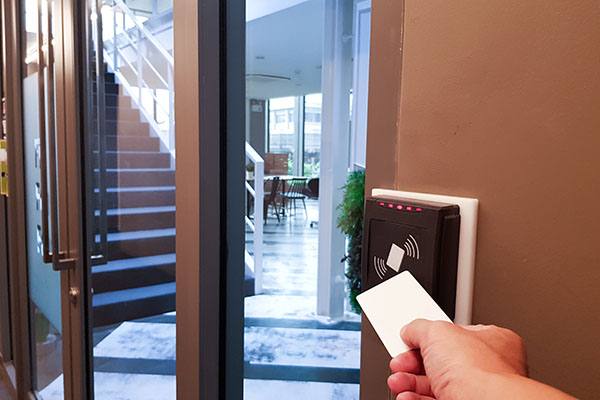 If you run a hospitality business, you probably know how important easy and secure access is. But why would you want to have an access system for the doors to your building? It doesn't increase complexity or difficulty, but it does make your business and your building more secure. Having a door access system helps to make sure that you only have the people you authorize coming into the building. Anyone else entering the building must be allowed in, and those people should be there for a specific purpose, not wandering around the building looking for security risks. Most any facility could benefit from a secure entrance. Door security is beneficial for schools, hotels, physician's offices, daycare centers, and any business that you want to know who is entering at any given time. You would need to comply with OSHA standards of safety in exiting, which we can discuss in our meeting. You might want to extend entry security to your property's driveway/parking area as well, again making your property more secure because you limit the access to the parking lot.
Access Control System Expert Installation Services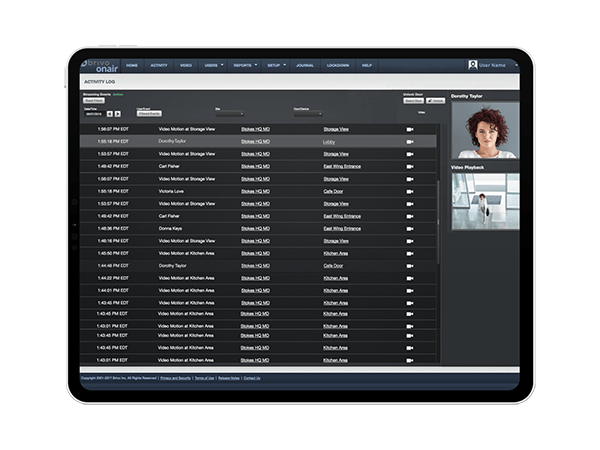 Let Accelerated Technologies and Services expert technicians do the installation of access control panels for your doors and other locations. Our access control systems are designed to connect to your network as well. Our experts are skilled in cabling techniques to make the installation go smoothly. We also test the system to ensure that everything works as it should, and provide you the details of how to add and remove access from specific cards, people, pin numbers, etc.
Cloud-Based Commercial Building Security and Monitoring Systems
Having access control is an important part of your overall security efforts. You can easily combine access control with a network of video surveillance to enhance your security measures. Let the experts at Accelerated Technologies and Services can design an access control system that is easy to understand and maintain.
Interested in switching to Accelerated Technologies & Services?
Contact us today for a customized quote.