VoIP (Voice over Internet Protocol) is a digital technology that lets you use the internet instead of a phone line to make calls. VoIP is additionally regularly alluded to as web communication, IP communication, or Voice over IP. VoIP works by transforming analog voice calls into digital data that is transmitted over a private internet protocol (IP) network or the public internet. You can use VoIP to make phone calls over the internet to landlines, mobile phones, and even computers to computers from any location in the world that has access to the internet.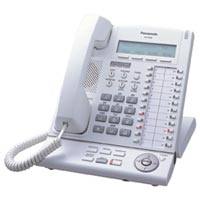 Let us look at the advantages of using VoIP:
Cost savings
Virtually every business can appreciate the cost savings offered by VoIP. There is a limit to the number of phone lines that can be installed, and if your business frequently makes long-distance calls, the costs quickly add up. With VoIP, you only pay for the monthly fees from your ISP, whereas traditional phone lines typically charge for each minute of call time.
Worldwide Access 
More and more businesses are realizing the advantages of allowing employees to work from home in exchange for smaller office spaces, lower utility bills, and other benefits. VoIP permits workers to remotely use the voice, fax, and information administrations of your office using your intranet.
Flexibility in the Network 
One of the advantages that VoIP offers to your IT team is that the underlying network does not need to adhere to a particular technology layout. This means that you can build your network on top of your existing ethernet, SONET, ATM, or WiFi.
Accelerated Technologies are proud to offer cloud-hosted PBX, IP phones, and cloud-based VOIP business phone systems to businesses in Port St. Lucie, West Palm Beach, Wellington, Stuart, and FL areas. We provide you with seamless digital services that transform your business phone systems and provide you with solutions that are both cost-effective and efficient regardless of whether you have five employees or fifty by putting your needs first. Contact us at 561-427-0600.