Hosted VOIP, Network Cabling, CCTV and Data Cabling for Residents of Stuart, Florida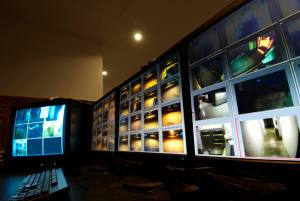 The county seat of Martin County, Stuart, Florida is seeing a resurgence in commercial growth. Much of this can be attributed to new commercial construction, roadway restoration and other building projects designed to enhance the city and attract new residents, businesses and tourists to Stuart. Just as accessibility and efficiency has been central to the growth of Stuart, it is also essential to the growth of your Stuart business. Does your business have the technology necessary to stay accessible and operate with maximum efficiency?
In business since 1999, Accelerated Technologies is dedicated to helping Stuart businesses, like yours, stay competitive in this growing market. We know you want quality technology at affordable prices, and we are here to provide just that. So, whether you are looking for business phone systems, CAT 5 cable, access control, CCTV or surveillance cameras, we can tailor solutions that meet your needs and fit your budget.
With Accelerated Technologies, you can enjoy a phone system that works the way you do! We offer VOIP phones and business phone systems from industry leaders, like Avaya, providing you with excellent features and value. We will take the time to get to know your Stuart business and your goals, so we can match you with the communication technology that is best suited for you. We also offer the full compliment of cabling installation, testing and maintenance services. So, you can be assured you'll enjoy exceptional technology and crisp, clear sound quality.
From healthcare and educational institutions to fishing & boat charters and SCUBA shops — the Stuart business landscape is diverse. While each business is difference, security it essential to them all. At Accelerated Technologies, we offer security solutions that are scalable, enabling us to meet the needs of everyone from retail shops and restaurants to offices, hotels and highly sensitive industries. We specialize in surveillance cameras, CCTV and access control. So, whether you want a simple, affordable solution or a comprehensive, fully integrated security system, we are equipped to serve you. In fact, our access control and surveillance cameras can also enhance your business by providing you with comprehensive activity logs, accurate time and attendance recording, improved employee productivity and liability protection. We will be happy to provide you with additional details, and discuss how your Stuart business can benefit from the latest security technology.
From Federal Highway to Ocean Boulevard, SE Indian Street to Monterey Road, wherever your Stuart business is, you can rely on Accelerated Technologies to provide you with technology that meets your needs today, while providing the flexibility to grow with you in the future. Contact us today!