Do you want to improve the security in your house or your office? Security has become one of the biggest concerns these days, given the increase in crime rates everywhere. That is why it is wise to invest in security systems so that more and more people can be safe in their houses or in their workplaces. We, at Accelerated Technologies, can be the right solution for you. We're one of the most established and reliable companies which have been in this business for more than 20 years now. We can provide you with all kinds of security systems, door access control systems, and even surveillance cameras along with fiber optic solutions and network wiring. We are known for our highly smart technology and our professional and dedicated services. So, if you belong to areas such as Palm Beach Gardens, Delray Beach, Martin County, West Palm Beach, Wellington, or Port St. Lucie,  then you can rely on us.
Here, we have put together a few factors to keep in mind while choosing the right security systems. Take a look.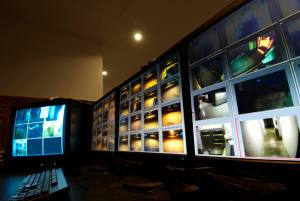 One of the most important things that you need to keep in mind will be the usage of security systems. While the process should be strict enough to provide you with complete safety, it should not be a very complicated procedure that is difficult to follow. Normal people should be able to operate it easily and seek help whenever required. That is why you must go through the features before taking a decision.
You must also focus on the price of the security systems. Make sure that the rates are suitable for your budget. If required, you can always take quotes in advance and then compare these with others to choose wisely.
So, if you are interested in our security systems, contact us today.