Security Surveillance Systems and Security Camera Systems in West Palm Beach, FL
At Accelerated Technologies and Services, we work with you and your budget to provide you with optimal home and business security system technology. Serving clients in West Palm Beach and the surrounding areas, it's our goal to assist you in finding the best home security for your needs at the best price.
Security Systems in West Palm Beach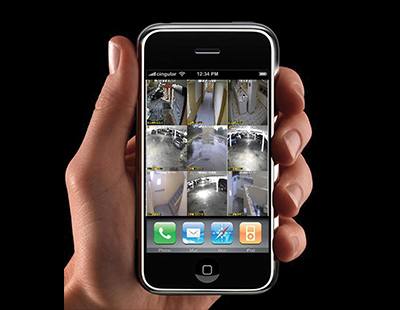 Everyone knows the value of installing a security system for your business. However, not everyone knows the benefits of having a security system for your home. With affordable and convenient tools such as security camera systems, surveillance technology has become easily accessible for homeowners looking to promote a safe and secure environment for their loved ones and belongings. Some benefits of owning a home security system include:
Protection for Belongings – Home surveillance camera systems can provide protection for your valuables such as jewelry, electronics, artwork, etc.
Crime Prevention – One of the most powerful aspects of owning a home security system is crime prevention. With simple technologies such as wireless security camera systems, home security technology can prevent crimes from happening in the first place.
Easy Access – Modern technology has allowed homeowners to monitor the activities in their home from their devices. Some advanced security camera systems can even provide control of other aspects of your home such as the thermostat, lights, and other devices.
Insurance Discounts – Having a home security system can reduce your homeowner's insurance up to 20%, and provide you with preventative security 24-7.
Peace of Mind – The greatest benefit of having a home security system is peace of mind. Knowing that your home and your loved ones are safe can help you lead a more productive and healthy life.
Security Surveillance Systems in West Palm Beach, Florida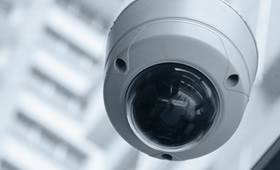 Home to a variety of museums and art displays, visitors and residents alike enjoy the many charms of West Palm Beach. With beautiful year-round weather conditions and white sandy beaches, West Palm Beach is not only a great place to raise a family but also start a business. At Accelerated Technologies and Services, we help protect businesses and homeowners in West Palm Beach and the surrounding areas through affordable and reliable security surveillance system technology.
Security surveillance systems can be installed in public places such as schools, offices, residential areas, and more. The simple gesture of installing a security surveillance system can deter criminals and promote a safer environment for you, your clients, and your guests. Not to mention, security surveillance systems can help you keep an eye on your home or business to ensure safety and productivity, or just for peace of mind. Carrying a range of security system technologies, we can help you find the right security surveillance system for your needs at the right price. For more information, please call us today.