Are you wondering how to ensure complete safety at your office? Your employees along with your client sensitive information or expensive infrastructure is at risk with the criminal activities on the rise. You need to install modern security systems in your premises. Nowadays, you get a wide range of smart security surveillance systems like the CCTV cameras which cannot just inform you about the suspicious activities happening around you but also record the happenings as evidence, which will be useful if you have to run a court proceeding unfortunately. We, at Accelerated Technologies, can be the right choice for you. We are an established band reliable company which can offer you various kinds of security services. Right from surveillance systems, door access control, to even VoIP, business phone systems, and network cabling systems, we can help you with a number of solutions. So, if you are located in areas like Boynton Beach, Port St. Lucie, Wellington, West Palm Beach, Delray Beach, or Stuart, FL, then you must choose us.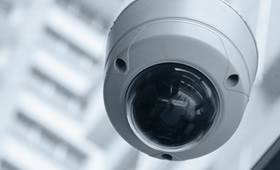 Here, we have put together a few things to check about the company offering you security surveillance systems. Take a look. 
Experience means credibility. Whether the surveillance cameras you are buying are good or not will depend on the company you are buying it from. If they have survived for a long time, it means they have been able to offer reliable products and services. 
Before choosing a company for these kinds of products, you have to make sure that the quality of these security systems are also top notch. You have to make sure these are equipped with modern features and are durable in nature. That is why you should also give due importance to product quality too. 
And if you want to invest in our security products, then contact us today.