While technology is increasingly becoming complex, more and more people are leaning towards automated surveillances. For over 20 years, we, at Accelerated Technologies, are focused on providing solutions to residential as well as commercial customers of ours. The staff here has the knowledge and the expertise to guide you through the various security cameras and help you select the one that will fulfill all your requirements. With the help of partnerships with some of the industry's leading manufacturers, Accelerated Technologies can offer you the latest technological inventions and also solve complicated issues. By installing top-quality cameras from brands like NUUO, Digital Watchdog, and Speco, we are able to offer the best features in our security system which will eventually benefit you in different ways. We have a facility of safeguarding the live streaming of your video from unauthorized attempts to access the footage. And, if you want to access surveillance footage from a remote location, we will custom-build a system which will allow you to view the video in your Mac, Windows, Android, or iOS device securely. We are very proud to serve the people of West Palm Beach, Port St Lucie, Wellington, Delray Beach, Palm Beach, and Stuart FL.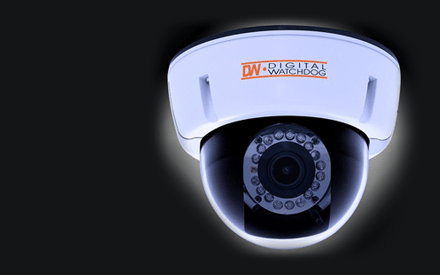 Below we have mentioned 2 main reasons why you should choose Accelerated Technologies. Take a look.
Clear footage in any lighting condition
We can install a Speco surveillance camera that has ultra intensifier technology. With this, you can see clear, full-color images even in the dim lighting conditions. As opposed to systems that use infrared technology and give you monochrome images, our system will give you high-definition surveillance images.
Gradual system upgradation
If your residence is in the older section of the town, you might have to upgrade your current analog camera for better services. We can implement products like NUUO's Main Console Family which while supporting your inherited SD-CCTV surveillance installation will help you manage your new IP cameras.
So, if you any other questions regarding security cameras, you can give us a call at (561) 427-0600.