Perhaps one of the simplest items that are used widely and commonly in homes, commercial building, stadiums, playgrounds, concert halls, hospitals, banks, and all places that people use every day is security cameras which record all the happenings of the place. We, at Accelerated Services and Technologies, bring to you our excellent products and installation services that are highly sought after in the market. We believe in training our employees in a way that will allow them to provide their services by gaining the trust of our customers. This makes our customers feel more comfortable about the idea of letting strangers into their homes or offices. The items they install are of top quality and the service makes sure that the items function without any kind of technical glitch. If you in need of such a service in and around the areas of Post St. Lucie, West Palm Beach, Wellington, Palm Beach, Delray Beach, or Stuart, FL then you can resort to us.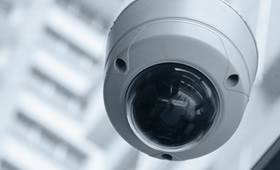 Here, we have put together a few vital reasons why you should install surveillance items in your home or office. Take a look.
If you have a CCTV above the entrances to your home or office then you can easily track the entry and exit of all persons who come and go. This will allow you to get notified when an unwanted person is entering with any kind of the wrong intention.
If you have a surveillance system then you can easily know if there is a fire in your kitchen or if the wiring in your office has seen a malfunction due to which flames have erupted. It will allow you to call for emergency services without delay, thereby protecting you and all that you care about.
So, if you feel that you and your place of work could benefit from such items placed at strategic places then you should give us a call at (561) 427-0600 without any further delay.