Given the number of modern gadgets and appliances that we have in our homes these days, network wiring has become an absolute necessity. We need to set aside a budget, our time, and effort to get the setup done well. We, at Accelerated Technologies and Services, aim to make this work easier for you. We are one of the very few firms in the market that not only does thorough research into the requirements of the appliances but also the existing setup that you have in place. Our employees are trained to handle such work in a deft and quick manner. They are taught how to handle different kinds of cables and the legal guidelines regarding their use and installation. If you live in and around the areas of Palm Beach, West Palm Beach, Palm Beach Gardens, Boynton Beach, Wellington, or Jupiter, then you can surely rely on us.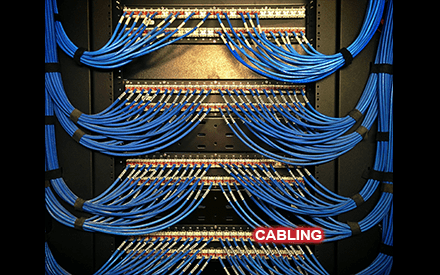 Here, have made a list of 3 mistakes that you should avoid making when attaching cables to all your electrical gadgets. Take a look. 
One of the most common problems of attaching cables at home is the faulty installation of various plugs and appliances. This can cause catastrophes which might end up being fatal. So this mistake is certainly one that needs to be avoided. 
If, as a layman, you want to accomplish the task on your own, one mistake to avoid is the mixing up of the cables. While this is a slightly less problematic issue, it is none the less a significant one, especially if you are thinking of doing it on your own. 
Cheap Quality of Materials  
The market for cables and related devices caters to customers with various budgets and needs. It will be prudent if you choose items that are manufactured by well-known companies and are produced following industrial standards. 
So, if you want to get your cables fixed without mistakes, then give us a call at (561) 472-0600, immediately.