Communication is a serious problem when it comes to a business. Without proper communication, every business can suffer. You need to have seamless communication between different teams, your investors, your partners, and even your employees. That is why you must install a network cabling system in your building. We, at Accelerated Technologies, can be the right choice for you. We are one of the most established and reliable companies which have been in this business for more than 20 years now. We can provide you with all kinds of business phone systems, VoIP, and network cabling systems to even fiber optics, surveillance cameras, and so on. We are known for our state-of-the-art technology and our variety of technological solutions for your business. So, if you belong to areas such as West Palm Beach, Boynton Beach, Palm Beach, Wellington, Palm Beach Gardens, or Delray Beach,  then you can rely on us.
Here, we have put together a few questions to ask a company offering you network cabling systems. Take a look.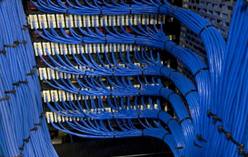 What kinds of features do you have?
You must inquire about the different kinds of features that are available with your network cabling system. You should understand if these features will benefit your business once you get a demonstration in detail. That is why you should ask the company about the different features before making a choice.
The next thing that you must decide is your budget hole stop you need to make sure that the network cabling systems are within your budget. That is why you must ask the company to provide you with free quotes and then you can compare the quotes with others before making a choice.
So, after getting these answers, if you are thinking of hiring us, contact us now.