Do you run a commercial business? Then, you must make sure that the commercial building you have is equipped with all the latest facilities which will make your business process is smoother and more efficient. One of the most important aspects of your business is proper communication. That is why you need to make sure that you have efficient communication channels in your commercial space. What you need to do is opt for a good low voltage cabling system. We, at Accelerated Technologies, can be the right choice for you. We are an established and reliable company which has been in this business for more than 20 years now. We bring you a state of the art technology which allows us to provide you with the latest communication facilities. Starting from VoIP, business phone systems, and network wiring to even data cabling solutions, surveillance camera systems, and so on we can help you with everything. We are known for our high-quality products and highly dedicated and efficient services. So, if you are based in areas like Boynton Beach, West Palm Beach, or Palm Beach, then you can opt for us.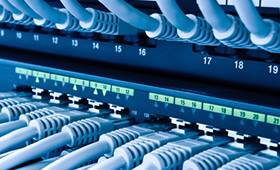 Here, we have put together a few factors to consider while choosing a company for your low voltage cabling solutions. Take a look.
In order to provide the latest technical facilities in your commercial space, a business needs to have top-notch technology. You need to make sure that the company you're choosing for such cabling solutions has access to the advanced technology which can enable you to get these kinds of advanced features.
Another thing that is important for a company to provide you with such solutions is their experience in this field. The company must have spent a number of years in this field to understand the sort of requirements every business has. Only then will they be able to come up with solutions that will actually prove to be useful for your business.
So, if you are thinking of hiring us for your low voltage cabling solutions, contact us now.