Network Wiring, Network Cabling, Security Cameras, Avaya Telephone Systems and Business Phone Systems in Palm Beach Gardens, Port St Lucie, Stuart, Wellington, West Palm Beach and Surrounding Areas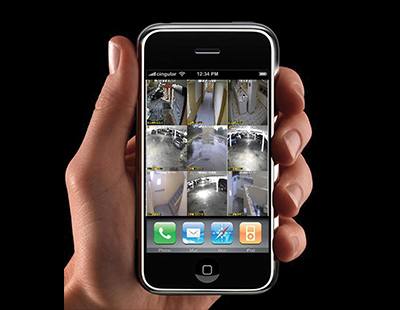 With it's eclectic retail shops, innovative restaurants, night clubs and art galleries, Delray Beach, FL offers something for everyone. So, it's no surprise that USA Today Travel named Delray Beach 'America's Most Fun Small Town' in 2012. Delray Beach's downtown has traditionally centered along Atlantic Avenue, often referred to as "The Avenue", however in recent years downtown Delray has experienced a building boom, expanding as far west at I-95 and as far east as the Atlantic Ocean. With a shuttle connecting the Tri-Rail to downtown, the area is poised for continued growth as its popularity increases year after year. Is your Delray Beach business prepared to keep up?
Established in 1999, Accelerated Technologies understands the unique needs of Delray Beach businesses, and "we make technology work for you!" From structured cabling that keeps you connected to business phone systems, surveillance cameras, access control and more — we have the knowledge, resources and expertise to match your business with quality, cost-effective technology. Plus, we stand behind our products and services with ongoing support. So, if you need to expand your office, enhance your security or add new CAT 5 cable, you can be assured that Accelerated Technologies is here to help!
Today's business phone systems offer more features than ever before! If you are looking to streamline your communications and keep your staff connected whether they're in the office or out on the road, Accelerated Technologies has your solution! We work with top industry manufacturers, like Avaya, to bring you VOIP phones that provide the benefits you want and the crisp, clear call quality you need. We will be happy to work with your Delray Beach business to determine your goals and budget so we can provide you with an efficient, affordable phone system solution!
In addition to Avaya VOIP phones and cabling, Accelerated Technologies is also your source for exceptional commercial security systems. Whether you own a retail shop on Atlantic Avenue or an office on Congress Avenue, we can provide your Delray Beach business with a total security solution. In fact, we offer the latest in surveillance cameras, CCTV and access control technology. Not only will we thoroughly evaluate your security needs and help you implement the right products to safeguard your business, but we can integrate your technologies to operate seamlessly, providing you with the maximum benefit and return on investment.
Let Accelerated Technologies take your Delray Beach business to the next level, providing you with the technology and security you need to compete in this growing market. We look forward to working with you!