Do you run a business? In a business, you will notice that communication is of utmost importance. You have to make sure that the communication facility in your office is absolutely smooth and without any interruption. Nowadays, technology has become so evolved that it is actually possible to have a smooth communication in your business. That is why having data cabling facilities in the office building is absolutely essential. We, at Accelerated Technologies, can be the right choice for you. We are an experienced and reliable company that brings you some of the most useful technological solutions for both residential as well as commercial spaces. Right from access control, network wiring, surveillance systems, to business phone systems, fiber optic installation, and data cables, we can help you with everything. With our low prices and prompt services, we have earned a solid reputation in areas like Palm Beach, West Palm Beach, Palm Beach Gardens, Delray Beach, Wellington, or Boynton Beach. So, if you want to choose our data cabling solutions, then you can opt for us.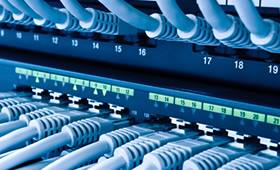 Here, we have put together a few crucial tips on choosing a good company for data cabling. Take a look. 
If you are looking for a state of the art technology which enables seamless communication in office with their data cabling facilities, you should first ask other people in your circle who have experience in hiring such companies. 
You should carry out a research of your own. You can go online and shortlist a few companies which offer such services. You should read reviews and feedback and go through the online ratings to find companies which have a good reputation in the market. 
And if you think we can be of help to you, then contact us today without further delay.