Are you thinking of starting with your own office? Apart from thinking about business expansion, getting the right kind of production services, or coming up with smart marketing strategies, you have to also make sure that there is smooth communication in your commercial building. In order to do so, you have to also upgrade your technology and invest in a few kinds of equipment. What you should do is invest in good quality data cabling solutions. We, at Accelerated Technologies, can be the right solution for you. We are an established and reliable company which has been in this field for more than 20 years now. We can provide you with the latest technology which will help you get the smartest features in your business phones, VoIP services, door access control, as well as network wiring or fiber optics solutions. We are known for our study quality products along with our advanced features. So, if you belong to areas such as Jupiter, Stuart, West Palm Beach, Palm Beach Gardens, or Port St. Lucie, then you can opt for us.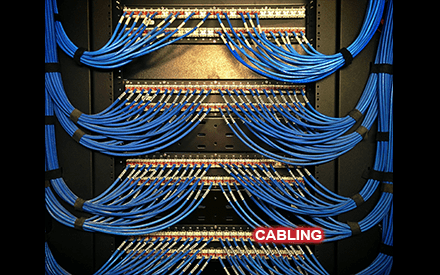 Here, we have put together a few questions to ask a company offering you data cabling or network wiring solutions. Take a look.
How does this technology work?
If you are someone who is totally nervous about technology, you might have a lot of questions about this kind of system and how it will develop better communication systems in your office. It is best to ask the company offering you such services to give you a proper demonstration and explanation regarding the operating mechanism of this equipment and how it will benefit you.
How much does it cost?
Next, you should ask the company about the cost of these kinds of solutions so that you can work on the budget as well. If you get estimated quotes from the company, you can match it with your budget or even compare it with others to find a solution that will be more feasible for the size of your pockets.
So, after getting these answers, if you think that we can be a good option for you, contact us now.