Are you looking for the right protection for your home? There are various ways to ensure safety and security at home, but this is the digital age. So, apart from strong guards, you must opt for CCTV cameras too. You must install these at every corner of the house to get maximum protection. We, at Accelerated Technologies, can be the right choice for you. We are an experienced and established company which offers a variety of technological solutions for you. We provide phone systems, network wiring, surveillance cameras, and so on. We have some of the most high-quality and state of the art CCTVs which will be perfect for providing protection to both your residential as well as commercial properties. We have become one of the preferred companies for CCTVs owing to our quality and affordable prices. So, if you belong to areas like West Palm Beach, Palm Beach, Jupiter, Delray Beach, Port St Lucie, or Palm Beach Gardens, then you can choose us without any hesitation.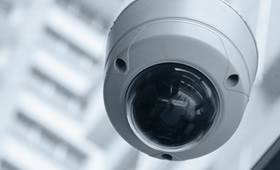 Here, we have put together a few amazing benefits of CCTVs for your protection. Take a look. 
Close Monitoring 
You should install a CCTV at home because it can closely monitor the surroundings of your house. You can take note of any suspicious activity or person entering or leaving your premises. This enables you to prevent the crime in the first place. 
Emergency Help 
If you notice something different or worth noticing, even if you are away from your house, you will be able to call for help and protect your family if this kind of surveillance facility is available to you. That is why it helps you get maximum protection with this kind of a surveillance system. 
So, what are you thinking? If you are interested in our products, then contact us today.