Are you concerned about the level of safety at home or in your office? Are you thinking that your robbers or burglars will break into your house? Or are you scared of serial killers, kidnappers, and other anti-socials? In order to make sure that your commercial and residential properties seek the protection they need, you have to install CCTV cameras in your house and office building. We, at Accelerated Technologies, can help. We can offer you highly advanced and the latest surveillance cameras which can capture, record, and monitor all kinds of suspicious activities around your home. We have been established in 1999 and have several experienced and knowledgeable technicians too who can quickly install the new system in your home or office in the most efficient manner. So, if you belong to areas such as Delray Beach, Palm Beach, Palm Beach Gardens, Port St Lucie, Stuart FL, or West Palm Beach, then you can rely on us.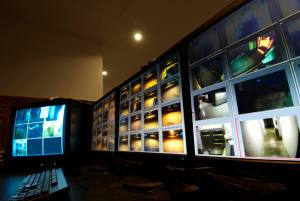 Here, we have enlisted a few essential questions that you must ask a company offering a CCTV camera. Take a look. 
What are the latest advanced features in this camera?

 
Without knowing about the different features of the camera, you will not be able to understand if this will be able to effectively serve the purpose why you are installing it. So, ask about the different advanced features and understand how to use those in the best manner to be able to seek the right protection for your office or home. 
Can you install the cameras for us?

 
Just buying the right cameras will not help. You have to make sure that you can also install these in the right manner so that these function efficiently. That is why you must ask the company if they can provide you with efficient, knowledgeable, and well-trained technicians to carry out the installation process for you or not.  
So, after getting the answers to these questions, if you are interested in our CCTV cameras, contact us today.