Running a business smoothly and emerging successful can be a challenging task. But if you can ensure an uninterrupted communication and coordination between the clients and investors or your partners, you can continue carrying out your business functions seamlessly. And if you can manage like this, you will reach heights of success easily. In order to make sure your communication system in the business is not interrupted in any sort, you must install cat 6 cabling system in your office spaces. These structured systems are crucial for adding to the enhanced technology that your business can be equipped with, contributing to your status as a company and brand. We, at Accelerated Technologies, can be the right choice for you. We are an established and experienced company with over 20 years in this field. We are known for our state of the art technology which has enabled us to provide you with business technology solutions that can ensure stronger communication between your clients, partners, and investors, etc. So, if you are from areas like Wellington, Stuart, Delray Beach, Palm Beach, Palm Beach Gardens, or Port St Lucie, then you can choose us.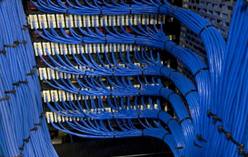 Here, we have put together a few essential steps you must take while choosing a company for your cat 6 cabling solutions. Take a look. 
The first step for you would be to take referrals and recommendations from people who have already used such structured cabling systems. This will prevent you from choosing wrongly and get into the trap of a fraudulent company.  
The next step that you have to take is go online and undertake a research on some of the companies which offers cat 6 cabling solutions. You should gain more information about the company, their reviews, and ratings online to know about their reputation in the market. 
So, if you are thinking of choosing us, then contact us now.