Are you thinking of starting your new office? If your business is growing, then it is most natural that you would want to expand your office space too. You have to ensure that it is not only spacious enough to accommodate your employees and other office essentials but it is also upgraded to the most advanced technology which makes your work easy and helps you increase your output and also makes the communication smoother. That is why you need to resort to something known as the structured cabling. We, at Accelerated Technologies, can help. We are one of the most reputed and experienced companies which can meet your data network and cabling requirements. Whether it is a large-scale project or a small-scale business, we can ensure that your infrastructure is wired to support the communication requirements of your business. We are known for our advanced and high-quality products along with our efficient services at affordable costs. So, if you belong to areas such as Boynton Beach, Delray Beach, Port St Lucie, Stuart FL, Wellington, West Palm Beach, then you can resort to us.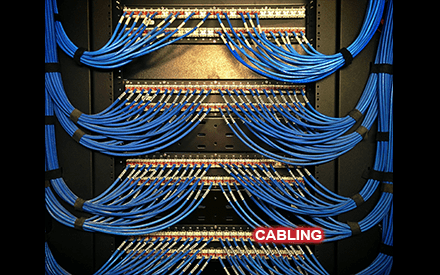 Here, we have put together a few essential questions that you must ask to a company offering you structured data cabling solutions. Take a look. 
Are you adva

nced enough to meet all the contemporary needs of data cabling?

 
You have to make sure that the company you are choosing for your data cabling should possess the most advanced form of technology so that it can enable you to get advanced communication facilities in your office. So, ask about the kind of technology they have. 
How much do you charge for the data cabling?

 
It is important to have a set budget when you are hiring a service like this. Every business has to manage its costs because you have other things to finance as well. So, ask the company about their charges and check if it is the right choice for you or not. 
So, after asking such questions, if you think we can be the right choice for you, contact us today.