Are you running a commercial enterprise? Running a business in today's times is not an easy task. You will have to manage a number of things, right from the marketing plans for your products or services to improving your infrastructure or developing better communication in your commercial facility is also your responsibility as an entrepreneur. In order to improve the communication, you have to also work on the structured cabling needs of your office. We, at Accelerated Technologies, can be the right choice for your cabling requirements. We are an established and reliable company which has experience in working on several big construction projects to even small build-outs. We ensure your business has the right wiring infrastructure with the advanced technology that you need. With our remarkable services and reasonable prices, we have become a popular choice for data cabling, network wiring, or access control and other technology solutions for your office in areas like Boynton Beach, Delray Beach, Palm Beach, Port St Lucie, Wellington, and West Palm Beach.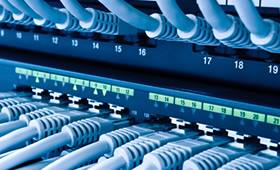 Here, we have put together a few crucial questions to ask a company offering you cabling services. Take a look. 
Is your staff efficient and well-trained? 
If you want an effective cabling system in your commercial facility, then you will need the company to have an efficient and knowledgeable team of technicians who can help you with the right network cabling solution. So, you should ask about the knowledge and training of the company you are hiring for your cabling needs. 
Do you offer free quotes for such cabling services? 
If you can get free quotes for a cabling service, then you will be able to understand if it suits your budget or not. You might also be able to compare the rates with others and see which one is the lowest rate. So, ask if the company offers free quotes. 
After getting these answers, if you think we can be a good choice for you, then contact us now.