If you are a proud owner of a business regardless of the industry you are serving, then you will understand how important the process of communication is for your growth as a company. It is vital that you convey the right information and messages not just to your potential clients and customers but also the partners, investors, and others. So, you must ensure that the structured cabling facilities in your commercial facilities are of a topmost level. We, at Accelerated Technologies can be the one-stop solution for your cabling requirements. We have catered to several companies, both small-scale and large-scale ones, ensuring that you have the wiring infrastructure to support this kind of technology. We have created a solid reputation amongst several businesses owing to our So, if you are based in areas like Boynton Beach, Delray Beach, Palm Beach Gardens, Port St Lucie, Wellington, or West Palm Beach, then you can rely on us.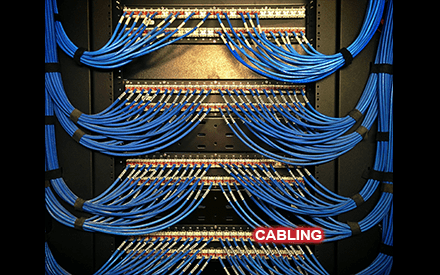 Here, we have enlisted a few ways in which enhancing your structured cabling facilities can help you. Take a look. 
Easy to Scale

 
Do you want to add new machines to your office? After adding more and more machines to your office can be difficult to manage with a lot of wiring. But if you have structured cabling, it can reduce all the hassle for your IT environment. Operate your new machines and systems without interrupting the daily activities and the overall productivity of your business with network cabling. 
Decreased Network Downtime

 
Sometimes, you might face connectivity issues in your office because of all the tangled wires. This results in the network downtime and affects the output of your business. If you have a well-planned cabling facility, it will continue to run your network properly. 
If you want to explore more such benefits or install such cabling systems in your office, then get in touch with us today.