Business Phone Systems, Security Cameras and CCTV for Residents of Palm Beach Gardens
Palm Beach Gardens has come a long way from its humble beginnings in 1959. Its founder, insurance tycoon and philanthropist John D. MacArthur, had become tremendously wealthy as the owner of the Bankers Life and Casualty Company. He came to Florida in the 1950s to parlay his riches into an even greater fortune through a series of real estate investments.
In the beginning, the town was little more than a collection of cattle ranches, pine forests, and swampland. Today, it's home to almost fifty thousand people who live an upscale lifestyle in beautiful housing.
Security Cameras for Business Surveillance in Palm Beach Gardens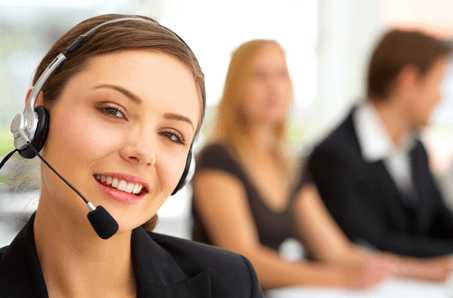 Just like the denizens of the town's gated communities, business owners in Palm Beach Gardens want to protect their investments. That's why they call upon the security camera experts at Accelerated Technologies & Services to design and implement custom surveillance systems at all their business locations.
We'll install IP cameras with HD-SDI connectors, attaching them to a network video recorder for centralized management. We'll modernize your SD-CCTV setup with high-resolution megapixel cameras for crystal-clear video surveillance images.
Accelerated Technologies will configure a system that lets you remotely view and manage surveillance footage from the security cameras at your Palm Beach Gardens business. Whether you're just across town or on the other side of the world, you'll be able to keep tabs on your business using your iPhone, iPad, or Android mobile device.
Palm Beach Gardens Business Phone Systems
In addition to securing your business with the most effective surveillance camera technology, Accelerated Technologies & Services can optimize communications at your Palm Beach Gardens company with your choice of modern business phone systems.
Hosted VoIP (Voice over Internet Protocol) is today's answer to the PBX systems of the past. It's less expensive than a standard phone system, yet offers myriad features such as consultation hold, company directory, unlimited calling, and customizable "virtual receptionist" options.
Accelerated Technologies will perform a free analysis of your current business communications system, uncovering inefficiencies and alerting you to obsolete or inadequate technology. We implement business phone systems solutions from such well-known brands as AT&T, Comcast, Megapath, Qwest, and Time Warner Cable.
We'll work with you to create a new business phone system, one that supports your sales team, your staff, and your clients with all the robust functionality you expect. And Accelerated Technologies & Services is here to support you, fielding your technical questions and troubleshooting any issues that may occur. Our goal is to keep your communications running as smoothly as possible.
Data Cabling Solutions for Your Palm Beach Gardens Business
Of course, all of this high-tech equipment—from security cameras to closed-circuit television to voice-over-IP phones—needs to be hooked together and network-connected, or it'll be less useful than a tin can telephone. That's why Accelerated Technologies is versed in all the latest data cabling technologies. We'll upgrade your existing Cat-5 cable infrastructure with backward-compatible Cat-6 cabling. If you need low-voltage cabling for a paging system or office cable TV setup, Accelerated Technologies & Services will hook you up.
For a knowledgeable, professional implementation of all the most effective security camera surveillance, business phone systems, and data cabling, contact Accelerated Technologies today.