Are you thinking of running a business? Or do you already own a company? Then, looking after the security of your business is also your responsibility. Given the sort of criminal situations that we have to face these days, it is quite natural that you will have to invest in good quality security systems. One of the most important devices that you can install in your office is the access control system. This will limit the people entering and leaving your premises. We, at Accelerated Technologies, can be the right solution for you. We are one of the most established and reliable companies which have been in this business since 1999. We can provide you with a wide range of security solutions, starting with surveillance cameras and access control systems to even business phones, network wiring, and data cabling services, and so on. We are known for our state-of-the-art technology and our highly smart and knowledgeable professionals. So, if you are based in areas like Wellington, Delray Beach, Stuart, FL, West Palm Beach, Palm Beach, or Boynton Beach, then you can opt for us.
Here, we have put together a few things to check about your access control system before buying. Take a look.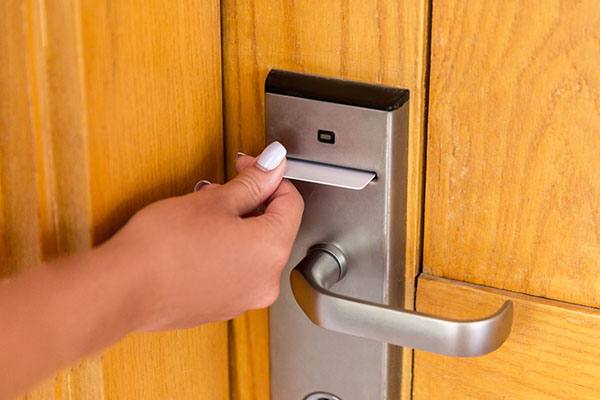 First of all, you should ensure that the features of the access control system are all equipped with the latest technology so that you can get the most advanced level of protection in your office space is. That is why you must check the features of the device and see the kind of protection it offers before buying.
The next thing that you have to keep in mind is the price of the access control system. You must make sure that the access control systems are suitable for your budget. If needed, you should ask for free quotes and then compare them with others before making a choice.
So, if you are interested in choosing our access control systems, contact us today.